Insurance agents have a tough job; getting lead generations, networking, hitting sales target and expanding their business. Another stressor for is to recruit people to join their team and make sure that they are a good fit.
Thomas is an MDRT member. He is also one of the top producers in his organization and is currently starting his own team. However, he found difficulties in finding people to join his team. He has many friends around him who fit the quality that he is looking for. But many of them are not willing to explore the option of joining the financial industry.
Why are people hesitant in entering the insurance industry?
1. They are worried about income instability
Insurance agents are paid by commission and do not receive monthly salaries.
Many people feel that having a monthly income (e.g. $3000) is equal to having a stable income, and they do not feel comfortable stepping out of their comfort zone.
2. They don't want to be labelled as an "Insurance Agent"
The common impression of insurance agents is that they are like 'salespeople' trying to hard sell their products. It is difficult to go to their relatives and friends to persuade them to purchase their products. Or even worse, reaching out to the public and being constantly rejected.
How should we convince potential candidates to join the industry?
1. Bring in the concept of "income stability"
It is important to convey to your potential candidate that:
"Getting a stable income every month does not signify stability; only successful people look at how much they earn annually."
2. Be clear on how they can make money
For example, Facebook is so successful as other social media are unable to do what Facebook does. Insurance agents can be successful too as they are doing the job that others are not willing to try.
It is also important to let your candidate know that he has to be unique and different from other agents to do well. For example, we will be talking about the "one percent pitch". For an agent to get more sales and referrals, it is crucial that the agent is selling his product in customization to his client. This will make his solution seem differentiated.
3. Offer your candidates how you can help them embark on their journey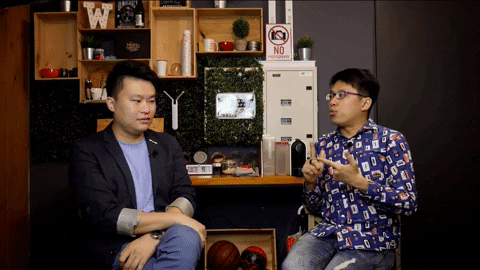 Many advisors are finding ways over promise the candidates, instead of finding real ways in helping their them to earn money with greater ease. You should make your conversation into a constructive one, instead of complaining how hard the job is.
That's all for today! Do stay tuned for other case studies so that you will be updated on the latest financial advisory strategies. Alternatively, contact our Growth Consultants to find out more about our upcoming masterclasses and programmes.