Don't you often find yourself getting asked by some "seasoned" investor saying, "I have REITs already why do I need to buy your products?"
Annoying right?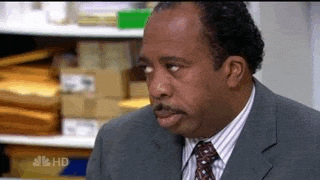 You and I both know that REITs are not fail safe and it is as good as the property market in Singapore. Look at the situation now, all the hospitality REITs, retail REITs are taking a hit due to the decline in tourists and shoppers in the mall.
So how to get around it? How do I convince those self-proclaimed investors to get other types of investments, especially from me?
Well, hang on. Your mindset should be to help the person succeed and minimise their risks as much as possible. You are a wealth coach, a financial advisor. NOT a sales person, your calling is to help your clients to reach their financial goals and make better financial decisions.
The next step is to send them this article to get them into the mindset. It will condition them to be more willing to listen to you.
You need to make them feel your sincerity in helping them, don't just jump into telling them that they need to have other investments.
First, talk to them and understand how their REIT investments are doing. Try to understand and acknowledge their joy and pains in the REITs industry.
The conversation may go two ways:
"The property market is getting worse, my REITs are doing quite bad"
Or
"I'm happy where I am, my REITs are giving me decent payouts"
If the conversation heads into the first scenario, there you go. It is a way for you to open other investment opportunities for the client. You can tell your client that there are many ways to cushion the downturn in the property market.
But, if the client says that they are happy with the REITs, you can ask them.
"REITs are not the limit, you can do more with what you have"
If they are hungry for more, they will be happy to let you guide them in their portfolio. If they are adamant about REITs, it is in your best interest to let them be.
Actually…
The whole point of this article is not really to give you a method to open cases. Rather, to show you that there are many opportunities out there. Just be creative and be genuine in your care and concern for your clients. You will be more likely to open cases since they can feel your sincerity in providing a solution for them.
If you feel that you need more input and guidance, sign up for the webinar that will help you through this crisis!