IDENTITY ISSUES
One thing that stood out to me is how Financial Advisers liken High-Net-Worth Individuals (HNWI) to that someone who is out of their league.
(S)he's out of my league!
For the uninitiated, HNWI are a rather daunting presence. Too intimidating, too dazzling a creature to approach. For lack of better words, it takes balls to even get out there and talk to them. It is a whole new ball game.
Sure! When you muster up your courage, walk up to them… then WHAT? Some of us suffer from "TPD" (Total Permanent Disability)- crippled by anxiety, and at a complete loss as to how to deal with HNWI. This is what is known as the "Identity Issue".
THE LACK OF SKILLS AND KNOWLEDGE
More often than not, this is a multifaceted issue. We might also attribute this to the lack of skills to connect with or attract them.
Even when we do manage to establish a relationship with the client, we lack the knowledge to open multiple cases.
One thing for sure, with a HNWI tucked snugly under your belt, this could very well align you closer to your annual goal. But how do you go about prospecting high-net-worth clients?
Do you have what it takes to keep up with the HWNI?
HNWI is emerging as a niche market segment which is rapidly expanding in terms of the population size and investable assets. As the HNWI marketplace evolves, it is a no-brainer for Financial Advisers to evolve their prospecting strategies too.
STOP cowering from the HNWI! STOP second-guessing yourself!
Just so you know, this problem plagues others too. Remember. We are all in this together.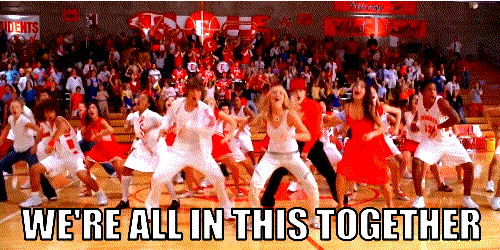 https://media.giphy.com/media/hAAXr2ihvgGmQ/giphy.gif
Ibrahim here, has had some reservations himself too. Watch the video at the end of the post, as Chris Chan swoops in to allay his concerns.
First off, Ibrahim was concerned about the securing of appointments with HNWI, without discounting the fact that the HNWI would have had their very own private bankers. Connecting, and being able to engage them, was a pressing matter for him.
Building rapport, forming a good impression, is the basis of all foundations. The aim is to be on the same frequency as your HNWI.
THE "PASSION PITCH™"
There is a school of thought- people buy you first as a person or a brand, before they buy your process; they buy your process before they buy your products. In terms of buying you as a person or a brand, they would first have to buy in to your values, principles and beliefs. In order to solidify your personal branding, Chris recommends communicating your P.D.I.:
Position

How do you strategically position yourself as an expert/ authority/ professional in the financial advisory field?

Differentiation

What is the unique edge that sets you apart from the other private bankers, insurance advisers and financial planners?

Intention

Do you intend to see your client as someone who can benefit immensely from your services?
If you have been around businessmen long enough, you would have heard of them swearing by the elevator pitch. Nail it. Have it ready at your fingertips at all times.
Now, Chris has elevated the elevator pitch, by crafting a ready-made sales structure and technique, incorporating P.D.I. seamlessly into what is known as the "Passion Pitch™". How does the "Passion Pitch™" help us hapless, tongue-tied Financial Advisers? It is an attraction-based prospecting method which is applicable to people from ALL walks of life (including HNWI). It spurs urgency and sparks curiosity in your business.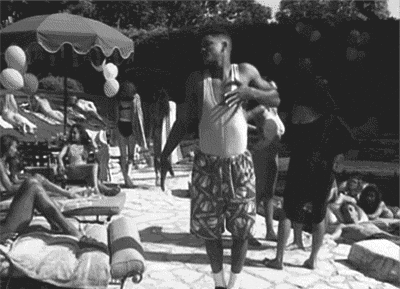 https://giphy.com/gifs/slide-do-want-attracted-U55OHOikSiwb
https://giphy.com/gifs/slide-do-want-attracted-U55OHOikSiwb
Well, maybe all walks skids of life.
THE SUBTLE ART OF BUTTING IN
Hurrah! Armed with the "Passion Pitch™", would we still fumble whilst risking abrupt interjections at awkward timings?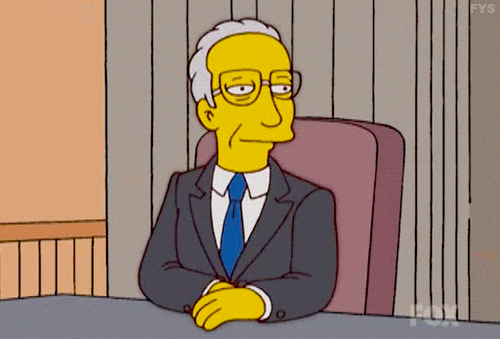 https://giphy.com/gifs/d1PvAirswFXWg
Creative communication skills hold the key to an uninterrupted transition to your "Passion Pitch™".
Chris has designed an exercise to hone creative communication. Regardless of the context or conversation topic, you would emerge from the lesson, ready to transit smoothly to speak on finance. Flowing from one idea to the next is essentially the gist. Having control over the flow of conversation, shifts the power dynamics into your hands, uplifting your position in your client's eyes.
Chris has various scripts which he can use interchangeably in conversations as he has developed mastery over them all. Mastery here, includes the ability to fluidly transit from scripts in the most natural fashion. In order to master it, Chris advocates for awareness through O.R.D.:
Observation
Reflection
Discussion
POLISH UP
Those in the know, would know to polish up on their current affairs until "kilat kilat" (according to Singlish.net, Kilat is a malay lingo used to describe excellence). In Chris' "High Net Worth Series", he mentors on how to turn information into insights, and knowledge into wisdom. These skill sets, advisory and attraction skills make you the irresistible lead magnet that you already are.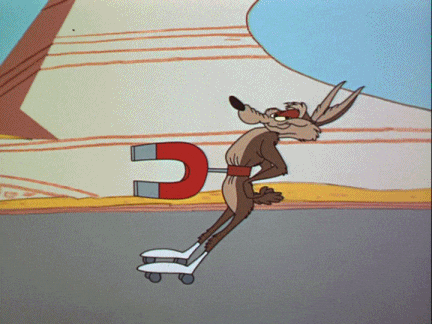 Seek out domain experts in stocks, properties, alternative investments, etc. Learn from these gurus. All these will come in handy when engaging HNWI.
WATCH THE VIDEO, YOU MUST!