Even if the times are bad, you can turn it around for you and your clients. This article is meant for financial advisors to better serve their clients in this uncertain time and help them better safeguard their finances.
In the recent Budget 2020, it was revealed that the global economy will be facing a slowdown and even uncertainty. Singapore's GDP is even predicted to be Negative 0.5% to a mere 1.5%.
*GASP in SGD*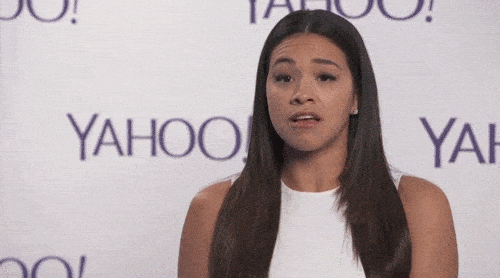 OH NO! What do I do? Now got Wuhan some more. Will my job be at risk? I'm going to be jobless.
*Cries in Singaporean*
Okay, RELAX!
Our Singapore government very good to us, every household will be given care package and there will be a lot of support given to tide us through the times.
AND, if you are reading this, chances are you are in one of the most stable career you can ever hope to have, you are a financial advisor. Regardless of the market condition, people still need insurance no?
Okay phew, at most I have lesser income during this period.
WRONG AGAIN!
Especially during this period, you can make use of the uncertainty that Singaporeans are facing.
"How?" you ask.
You are a financial advisor, you can help manage your clients' finances to prepare for the economic uncertainty right?
How you can better serve your clients in this situation
So this is what I propose you can do.
Be casual not professional
Hey Mr. Client! Quick one!
Have you heard about the Global Polarisation predicted to affect us in 2020?
As you know, every February, we have our nation's Budgets laid out. I know lah… often we want to know whether Government got give us money or not! Same same.
But Mr Client, don't you want to know how your financial stability may be affected by the predicted Global Polarisation and economic downturn?
My team and I are reaching out to all our closest clients so that we can immediately look into strategies to stay ahead of time despite the prediction in the Budget 2020. When is the earliest that we can meet?
So what to do during the appointment?
Look, you are there to help your client/prospect. Don't go all in to sell your products. You are an advisor, you advise, you coach them. If they are your existing clients, great, you know their situation and you can help them plan for the economic downturn.
But, if you are meeting a new client, learn about their problems and goals first. Show that you care, that's the first step in gaining your trust.
So you want to convince your clients about 2 things:
You can help them earn even in the economic uncertainty
You can safeguard their finances
I'm sure you can figure out the rest. Use the situation to your advantage, but do not exploit your client.
Be sure to keep following us on social media as we share more strategies like these.
Perhaps, you want to go back to read a classic on prospecting, and see how Chris handles prospecting like a master coach.